We are a family-oriented chiropractic office dedicated to serving the people of Travelers Rest and Northern Greenville County. We believe that inside each and every one of us is the Power to live, heal and thrive.
We offer convenient chiropractic care that allows busy families and individuals to get chiropractic care without spending a long time in our office. We have a fee system that makes getting chiropractic care affordable for almost every family we meet. We have a kid-friendly office without the cold, clinical feel of most offices.
Foothills Chiropractic exists to serve God by serving His people through the application of specific scientific chiropractic adjustments. By doing this we better connect people to the Power that created them. Every man, woman and child is better off when they are fully connected to this power.
If you are having any symptoms, from back pain and neck pain all the way to serious illnesses like diabetes or asthma, then there is a good chance that YOU are not connected. And if we can get you reconnected to the Power that made you, good things will happen in your life.
We look forward to talking with you and seeing if we might be able to help you.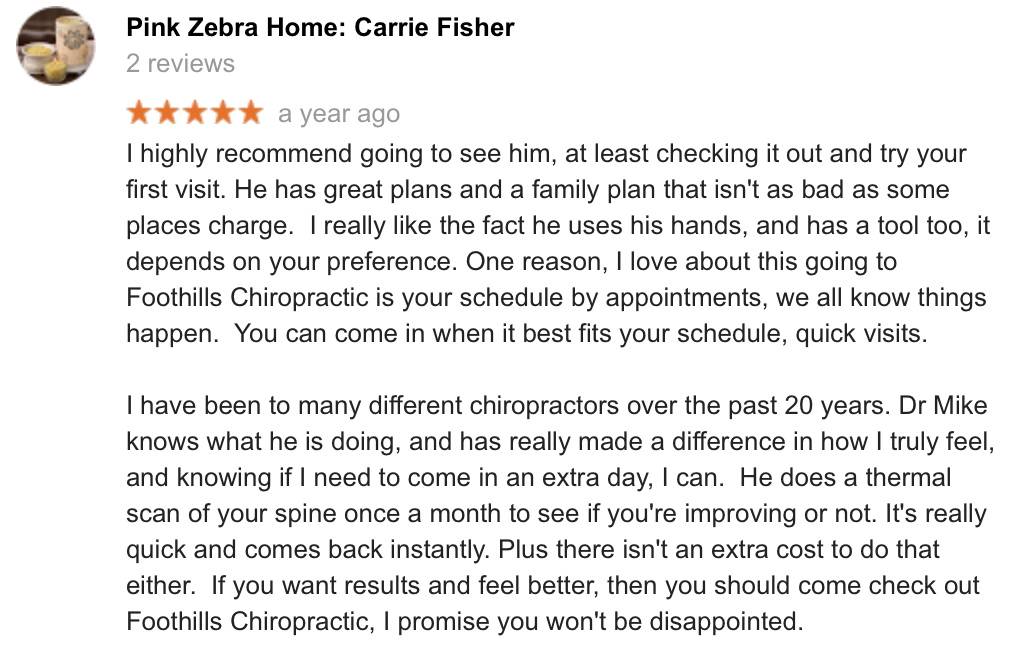 Call (864) 313-4813 to set up a new patient appointment
Foothills Chiropractic
223-A North Poinsett Hwy.
Travelers Rest, SC 29690
(864) 313-4813